High Temperature Ceramic
Unique inorganic formulations for bonding, potting and sealing ceramics, metals, graphite, quartz, semiconductors, textiles and composite materials with working temperatures to 3200°F ./ 1760°C.
Includes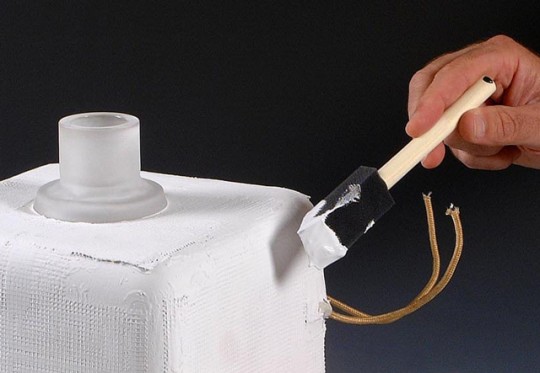 Ceramic & graphite, ceramic-metallic, electrically conductive, epoxies, inorganic binders, mounting adhesives, thermally conductive, thermal greases and thermal tapes.
Applications
E

lectrical Halogen Lamps, Heaters, Igniters, Fiberoptics, Resistors, Solid Oxide Fuel Cells

Instruments & Sensors Gas Chromatographs, High Vacuum Components, Liquid Metal Inclusion Counters, Mass Spectrometers, Oxygen Analyzers, Strain Gauges, Semiconductors, Temperature Probes
Mechanic

al Ceramic Honeycombs, Ceramic Textiles, Graphite Blocks, Refractory Insulation, Sagger Plates, Thread-Locking
STANDARD GRADES
Part No.
Filler
Bonding*
Principal Use
---
503
Al2O3
C-C
Dense Ceramics; Alumina-to-Alumina
---
552
C-C, C-M
Solid Oxide Fuel Cells; Low CTE Metals
---
569
C-C, C-M, Quartz
Heaters, Igniters, Resistors, Sensors
---
670
C-C, C-M
Ceramic Textiles, Thread-Locking
---
671
C-C, C-M, M-M
Ceramic Textiles, Thread-Locking
---
C-C, C-M, Quartz
Halogen Lamps
---
865
AlN
C-C, C-M
Probes & Sensors; Thermal Conductivity
---
600-N
C-C, C-M
Refractory Repair
---
668
C-C, C-M
Oxygen Sensors, Heaters
---
551-RN
Graphite
Graphite, Carbon
Reducing/Vacuum Atmosphere
---
669
Graphite
Oxidizing Atmosphere
---
571
MgO
C-M, M-M
Heaters, Induction Coils, Sensors
---
632
Mica
Mica
Mica Heaters
---
618-N
SiO2
C-C, Quartz
Porous Ceramics, Quartz Tubes
---
516
ZrO2
C-C, C-M
Thermocouples, Semiconductor Wafers
---
685-N
C-C, C-M
Gasketing, Heaters, Igniters
---
835
C-C, C-M
Halogen Lamps
---
885
C-C
Zirconia, Solid Oxide Fuel Cells
---
890
SiC
C-C
Crucibles, Heaters, Sagger Plates